29 March 2008 | Race Reports
NMBS #1 Fontana- Race Report
Well, the season has officially begun! I am very excited to see all my hard work pay off with a win at the first race. I was pretty anxious before the race, but I also felt cautiously confident- I knew that I had prepared well. My warm-up was good and my legs felt much better than they did in the pre-ride yesterday.
I knew that it was going to be important to be at the front- there are a few spots early in the course where things can get pretty bottled up. I managed to get the hole-shot and then just kept it steady and hard. I opened up a little gap on the first climb, but my teammate Katerina was not far behind me. She was definitely catching me on the downhills, but I was able to open it up a little on the climbs. I felt good and strong, although my technical skills need a little brushing up! I guess some of that rutted loose stuff just seems slow no matter how you ride it.
Tomorrow should be good- the short track course here is really fun. It's fast, and you get to ride up some of the 4-cross course. It seems like everyone on the team is riding strong, so hopefully we will have another great day of racing.
The LUNA pro team is made up of Mountain Bike, Ironman Triathlon and X-Terra Triathlon athletes: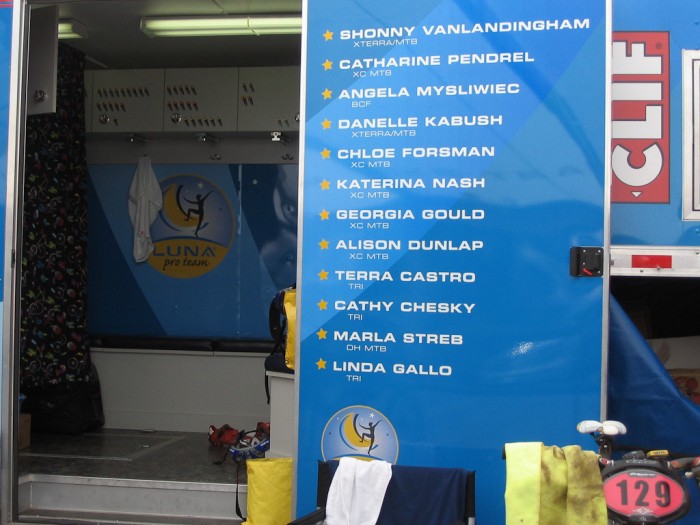 The new LUNA team-issue Orbea Alma- one sweet ride!

---